Entrepreneurial Artist



Green Art Rocks Friends:



Though the use of your cell phone, you can contact an artist, and they can with great ease, send you photos of the art you have an interest in. Make a friend...share the smiles, wearing, or showing a piece created with love.





******

Two Bit Ranch - owners Ardis & Joe Cruz have been collecting and sharing Fossils, Native American Artifacts. Ardis is another expert cutting Brazilian Agate, and other specimens. Price for small piece about $2.50, larger, up to 11", about $9.00 Two Bit Ranch participates in many craft shows. 316 733 8727. ardis00521@att.net Two Bit Ranch purchases inventory of rock shops going out of business. Tremendous selections.


*****




Jim Fleetwood is a fabulous Silver Smith. He is retired, and able to to create any design you could conceive. An example of Jim's work. Contact him at: 316 393 5517.





******

Heart Medicine Creations, David Marshall, Artist, Designer, Instructor. Gemstone & Mineral Carvings, Stone and Wood Sculptures. 650 815 8134 - davidrmarshall@earthlink.net

******


Debbie Winton owner of silverpearl@me.com participates in many area craft fairs. Enjoy her jewelry...Awesome. Debbie cuts all the stones she sets.

******


Bacon Rock, Internet Radio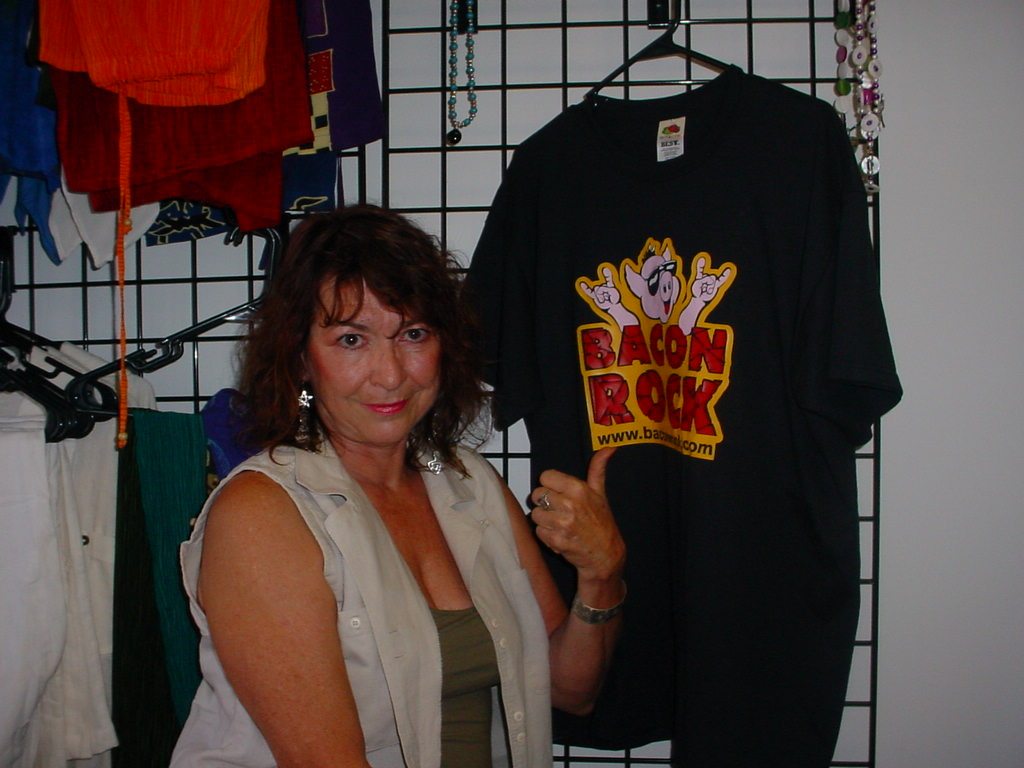 Debby Moore Host "Cannabis Corner" do some,
'Bakin' with the Hemp Lady - on - http://www.BaconRock.com Internet Radio
Read Program Transcripts
Mosquitoes will flea if you listen to BaconRock.com. Station has a frequency, unheard by humans, & avoided by pesky Mosquitoes. Remember this at your next out door gathering.


*****


Recent Ecoboutiquo Fashion Show: Rad-chic clothes by recycling used treasures. Check it 0ut!

Debby Moore, modeling Ecoboutiquo couture design, display Ecoboutiquo Jewelry Line

Fabulous Jewelry - Visit The

Ecoboutiquo Facebook Page

. Lots of YouTube Fashion Shows.
Loni Hosking, Sculpture - A Kansas State University, graduate, has a Facebook Page
Studio Lawrence, Kansas 785-979-6929 - https://www.etsy.com/shop/ecoboutiquo



*****


Cannabis Oglalas - a wonderful collection of Lakota Indian Photos, and Prints.
Presented by Brooks Kelly, PhD.


*****

Tools from the earth LLC: Authentic Reproduced Prehistoric Artifacts. Connecting People of the Past with the Present. Bring the past to life with quality custom-produced prehistoric tools and artifacts. Our hand-made authentic items are inspired by actual artifacts and extensive research. Formed by two seasoned professionals. Tools From The Earth addresses the need to humanize the archaeological record and help museums, educators and collectors connect people of the past with the present. Terry Powell, Archaeologist. 727-580-1609 ToolsFromTheEarth@gmail.com www.

ToolsFromTheEarth.com


*****


Waxman Candles

, Lawrence Kansas, Fabulous Hand Made Candles by Bob, the Waxman, since 1970.

*****

Beautiful Gallery of Wonderful Paintings and sculptures selected by

Dwight Kirsch

.

*****


G.C. Hosking

is a student with much talent. Sculpture, and sketch artist. For more information, or to commission his work contact wgmsksweb@gmail.com

*****

Emily Baldridge is a visionary when crafting jewelry. Each piece designed for gem stone being worked. A life time of experience shines in each piece. 316 992 8256 - ebaldridge@cox.net - Emily performs with the Wichita Orchestra.


*****


Donald Novak - Book:

Crystal Palaces and Golden Shores

is now available on www.amazon.com, or call 316 409 6534

poetoflight@aol.com - Requests for custom poems and writing are gladly welcomed

*****


Sell your collection, buyers waiting. Send details to wgmsksweb@gmail.com Artist always looking for new medium.



******


3 Flowers Metaphysical Treasures - Joe & Lori Flowers, Owners 733 S. Kansas Avenue * Topeka, Kansas,m 66603 * Facebook: Metaphysical Treasures * 785-234-4992

*****


Hatman Leather Hats

Debby Moore, Artist, Webmaster
Updated September 2018
wgmsksweb@gmail.com